About Fashions Floors of Saratoga
Our Mission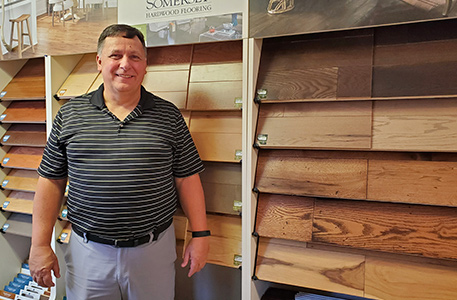 The mission of Fashion Floors of Saratoga is the same today as it was the day we opened our doors – to help every customer find the perfect, high-quality flooring solution for their home and back that product with the highest quality customer service and support.
We would love to show you the latest looks in fashionable flooring solutions to fit your family's lifestyle. Call us at 518-583-1423 or stop by our showroom on Maple Ave. (Route 9) in Saratoga Springs to browse our displays of today's many easy-care flooring solutions.
Who We Are
Fashion Floors of Saratoga is proud to support our community in many ways. We are members of the Saratoga County Chamber of Commerce and the Better Business Bureau and participate in a number of community events. We are also proud sponsors of the Saratoga American Little League and Miss Saratoga Softball organizations.