Flooring & Installation Services in Saratoga Springs, NY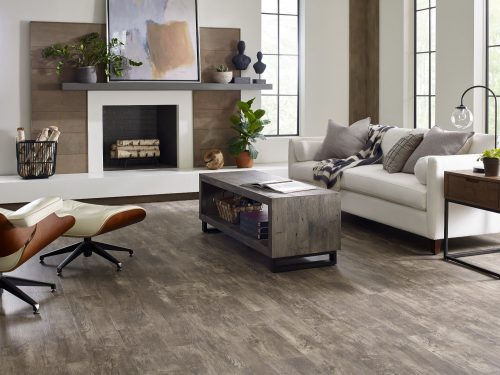 We know we aren't the only choice you have when you need flooring installation or service, so at Fashion Floors of Saratoga, we strive to be the best every step of the way. From the minute your initial phone call or the day you step into the showroom, you are treated with personal attention and respect. Whether you need a minor repair or want a custom remodel of your whole house, we will focus on your flooring project from start to finish with unwavering attention to detail.
Experience and Pride of Craftsmanship
We are proud of our staff of installation and service professionals. Every one of our installers and repair specialists has years of training and on-the-job experience. They take great pride in every job they do and don't consider the job complete until the customer is satisfied. All employees take part in continuing education, focusing on the latest installation, refinishing, and repair techniques. We'd done custom installations that are truly one-of-a-kind, creating beautiful floors that have become the centerpieces of local homes. Our many satisfied customers have responded by naming as the top flooring company in the Saratogian's Reader's Choice Awards many times over.
Hardwood Floor Installation
Custom installation of all types of ¾" and engineered hardwood flooring, including finished and unfinished. Whether you want a high-gloss finish or a weathered, rustic look, our hardwood installation and finishing professionals have the expertise to deliver the luster and beauty to match your décor and lifestyle.
Hardwood Floor Refinishing
If you have hardwood floors in your home or office that look old and tired or have been damaged from years of neglect, call Fashion Floors of Saratoga. We can evaluate your hardwood floors and determine how best to restore them to their former glory. The process for restoring hardwood floors can be challenging and requires a delicate touch and an understanding of the specific qualities of the wood and the type of damage involved. Our refinishing professionals have years of experience working on both domestic and exotic hardwoods. They will bring your faded hardwood floors back to gleaming life.
Floor Repairs
From small tears that need to be patched to large sections that need to be replaced, Fashion Floors of Saratoga can take care of all your floor repair needs. We handle repairs to vinyl, LVP, LVT, and carpet quickly and seamlessly and back it with a satisfaction guarantee.
Removal and Disposal of Old Flooring
We will remove and dispose of your old carpet, tile, or vinyl flooring and dispose of it before installing your new flooring. Complete cleanup means no dust or debris for you to contend with.
Contact Fashion Floors of Saratoga today at 518-583-1423 or visit our showroom at 644 Maple Ave, Saratoga Springs, NY, to discuss your installation or repair needs. We are open from 10:00 am to 5:00 pm Monday through Friday and from 10:00 am to 2:00 pm on Saturdays.